The Series for Golfers 40+ Years and Older
The most comprehensive Series of all time! – Changing Golfers Lives!
The 40+ Video Series supplies you with cutting edge information that you've never seen before!

World 🌎 Class Golf Instruction has specifically created this series for golfers 40+ Years and Older.

This series has been created not only to dramatically improve your distance from the tee. But to improve your all round ball striking!
Creating better compression
Stop flipping at impact
Improving shaft lean
Improved Path and Plane
And answer all of those unanswered questions!

The New PGA Tour SHORT GAME Motion!
Cutting edge information, the newest method on tour! Making getting the ball up and down so much easier! – NEVER SEEN!
Price (incl. tax)
normally US$129
$49
For Golfers 40+ Years and Older

Having taken 20 years to figure out what Craig explained in one video All I can say Is Thank You! Back in the day I read every book and hit 1000's of range balls to get that feel. Now after a long layoff I stepped out back and was compressing balls over the barn roof within a few minutes. A picture worth a 1000 swings, I believe Bryon Nelson said he couldn't have a pocket watch on the right side because his downswing would wear his trousers out. Now I see why, thanks again for the effort.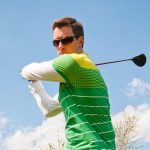 I have watched a lot of stuff on the net. This platform is the best by a long shot it's simply amazing! There is so much there for anyone regardless of what levels you are at you can search for your problem area and there it is. Brilliant!
This is without a doubt the best self-teaching platform in the world. It's simply amazing. Finally, something that gives all golfers the actual facts the right corridors to play better golf. Brilliant!
Just wanted to write a quick message to say I shot my lowest score last Saturday with 72, one over the par 71 for that course. It was also at a competition and I was playing off 12 handicap. I won the comp, haha. I subscribed to WCG in October 2021 and was then about 16 or 17 handicap, even though i'd shot a couple of rare rounds at 77 and 79 I was still regularly shooting 90+. I eventually filmed my swings and sent them over to Craig for my one and only swing analysis in February 2022, and have been practicing what he showed me ever since, and still refer back to it now. Focusing on getting my right knee over the ball before the hands (which took 5 months to finally get somewhere near right), and then on releasing the club properly, turning my forearms, instead of flipping it with my hands. I feel like I've finally got a swing I can repeat and rely on now. 18 months ago I was a 32 handicap, today I'm a 9. For the first time ever I'm a single digit handicap and I'm still in shock. Cheers Craig, this stuff definitely works if you put the effort in.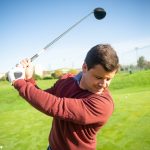 WorldClassGolf.com is the best self-teaching platform I've ever seen. Craig Hanson is not only an innovator – he's one of the best instructors.
DON'T MISS OUT! – ADDED BONUS!
After purchasing this Series you will receive amazing discounts with our affiliate partners!



5 Courses On Demand + General Senior Videos
Watch any time, any place – and work through them in your own time. You have complete control over your golf practice.
General Senior Videos (28 Videos)
The Head Rotation like Bernhard Langer!
SENIORS speed! - Fire those Muscles!
Senior Golfers! - Lets Get Started
How to Analyse Your Golf Swing!
Best Drill Ever for Seniors!
Coordination and Balance!
The Backswing for Seniors!
One Simple Move for the Perfect Backswing!
The Essential Element for Senior Golfers!
Perfect Club Face and Wrist Motion!
Making Ball Striking so much Easier!
How to create more speed and better angles!
Sam Snead and Ben Hogan!
Senior Golfers Tilt and Turn!
Fairway Woods and Feel!
Increase the Speed - Increase the Lag!
Fairway Woods and the Different Lies
A Great Drill to Help Us Improve Our Range of Motion
Moving off the Ball Can Actually Give Us More Swing but Don't Lift Up
A Great Way to Improve Your Range of Motion and Loading
Different Types of Grip Pressures for Different Types of Shots
Lift and Replant the Left Heel Drill to Create Separation and More Power
A Great Way to Load up onto That Trail Leg
Seniors Let's Arch the Back and Hit It Further
Seniors Pick up Your Hand Speed as the Body Slows with Time
Seniors Golfers Improve More Distance and Power!
Setting up for Success
Welcome 50+ Year Old Golfers Let's Get Started
The Senior Chipping Project (35 Videos)
Seniors Golfers - Lower Scores!
Angle of attack - Ball Postion!
The Perfect Set Up For Chipping!
The Perfect Body Motion
The Cause and Effect Off Poor Contact!
The Lob Shot! - So Simple!
Programming Muscle Memory! - Front End Therapy.
Let's Get Started!
The Best Drill Ever for your Short Game!
The Inner Workings of a Great Short Game Action
The Perfect Grip and Hand Motion
Lower Scores! - A Fascinating Look at the Facts About the Short Game!
Get Up and Down From the Semi Rough
Short Game Variation! - Feel and Flow!
Take Out All Tension - Build Your Confidence!
Play and Practice Under Pressure
Five Corridors - Test Your Skill
Putting off the Green
Chip and Run the Forgotten Shot
How to stop hitting Fat and Thin Shots
Visualization Is Paramount
Your Chipping Routine And Process
Semi Rough 3 Different Lies
Greenside down Hill Shot
Greenside Uphill Shot
Greenside Dead Hand Flop Shot
The Dead Hand Soft Lob Shot
Greenside Standard Soft Shot
Chipping to Steep? - Great Drill
Fix Getting Under Plane -
Rewind the Finish Position Drill
Low Point Control Tip & Drill
The correct body movement on chip shots
Stop Hitting Fat And Thin
Program Your Impact Create Muscle Memory
Senior Driver Series (13 Videos)
The Perfect Set Up for Driver!
Immediately Driving the BALL FURTHER!
Hit the Ball on the Way Up
The Correct Set up down the Line with the Driver
Best Separation Drill! - Feel the Stretch!
The Driver Move of the Greats!
A Fantastic Way to Improve Your Fast-Twitch Fibers
A Great Drill to Improve Your Range of Motion
Seniors Be Careful of This Move That Millions Do
Hit the Ball Further Immediately with This Simple Change
Seniors swing like the best!
Keep Your Chest Up
The Driver Station
Fitness (8 Videos)
How to increase your rotation!
Improving your range of your Motion!
Shoulder rotation!
The Airplane!
The Best Exercise For Your Hips!
A great Golf Related Exercise!
Reverse lunge + Rotation front view
Forward lunge and rotate!
Compression and Lag (2 Videos)
The Compression Guide!
The Best Drill Ever to Compress Your Iron Shots
Advanced Technique – How to Film (8 Videos)
Advanced Technique - The PGA Averages
The Downswing Move Golfers Really Need!
How to Build a Perfect Backswing
Advanced Technique - The PGA Averages!
Dr. Robert Neal - The LAG Drill!
A Great Feel for Advanced Players to Prevent Pulling the Ball
A Slight Sinking Movement in the Downswing!
Spin Formula - How to Spin Your Pitch Shots!
What You'll Learn
How to create better compression
How to stop flipping at impact
How to improve shaft lean
How to improve Path and Plane