Your Swing Analysis
I can be your coach!
View Our Plans & Pricing for Exclusive Swing Analysis Offers Included in Our Different Memberships:
Bronze
Membership
50% off 1 Swing Analysis
Silver
Membership
1 x Swing Analysis
Gold
Membership
6 x Swing Analysis
"Craig Hanson I have been working with Craig Hanson for several years, and he immediately impressed me with his ability to identify and use my specific strengths and weaknesses to make my swing the best it can be, rather than try to fit it to a certain style or system.

Since then, he has continued to learn and refine his eye and teaching skills–he can make a complex topic simple and easy to understand and apply to your swing–to become without a doubt one of the world's best golf instructors. Because of my busy playing schedule (and now our inability to travel), I rely on his Swing Analysis almost exclusively to improve my game.

I have recommended many of my friends and colleagues to Craig Hanson and they have all benefited tremendously from his knowledge. Don't keep putting off your potential! Book a online golf Swing Analysis with Craig today!"

Dodge Kemmer
International Tour Professional, Asian Tour Player
Your Personal Swing Analysis
(Example)
Swing Analysis Example (Video 1)
Your Swing Analysis is 100% a personal experience. A higher quality of Instruction. At a cheaper price. An unforgettable experience. Invest in your Game!
Swing Analysis Example (Video 2)
6 weeks later. This shows is all the importance of practicing with a plan. With great information.
Having taken 20 years to figure out what Craig explained in one video All I can say Is Thank You! Back in the day I read every book and hit 1000's of range balls to get that feel. Now after a long layoff I stepped out back and was compressing balls over the barn roof within a few minutes. A picture worth a 1000 swings, I believe Bryon Nelson said he couldn't have a pocket watch on the right side because his downswing would wear his trousers out. Now I see why, thanks again for the effort.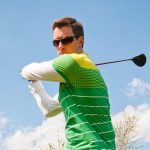 I have watched a lot of stuff on the net. This platform is the best by a long shot it's simply amazing! There is so much there for anyone regardless of what levels you are at you can search for your problem area and there it is. Brilliant!
This is without a doubt the best self-teaching platform in the world. It's simply amazing. Finally, something that gives all golfers the actual facts the right corridors to play better golf. Brilliant!
Just wanted to write a quick message to say I shot my lowest score last Saturday with 72, one over the par 71 for that course. It was also at a competition and I was playing off 12 handicap. I won the comp, haha. I subscribed to WCG in October 2021 and was then about 16 or 17 handicap, even though i'd shot a couple of rare rounds at 77 and 79 I was still regularly shooting 90+. I eventually filmed my swings and sent them over to Craig for my one and only swing analysis in February 2022, and have been practicing what he showed me ever since, and still refer back to it now. Focusing on getting my right knee over the ball before the hands (which took 5 months to finally get somewhere near right), and then on releasing the club properly, turning my forearms, instead of flipping it with my hands. I feel like I've finally got a swing I can repeat and rely on now. 18 months ago I was a 32 handicap, today I'm a 9. For the first time ever I'm a single digit handicap and I'm still in shock. Cheers Craig, this stuff definitely works if you put the effort in.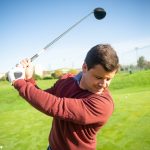 WorldClassGolf.com is the best self-teaching platform I've ever seen. Craig Hanson is not only an innovator – he's one of the best instructors.